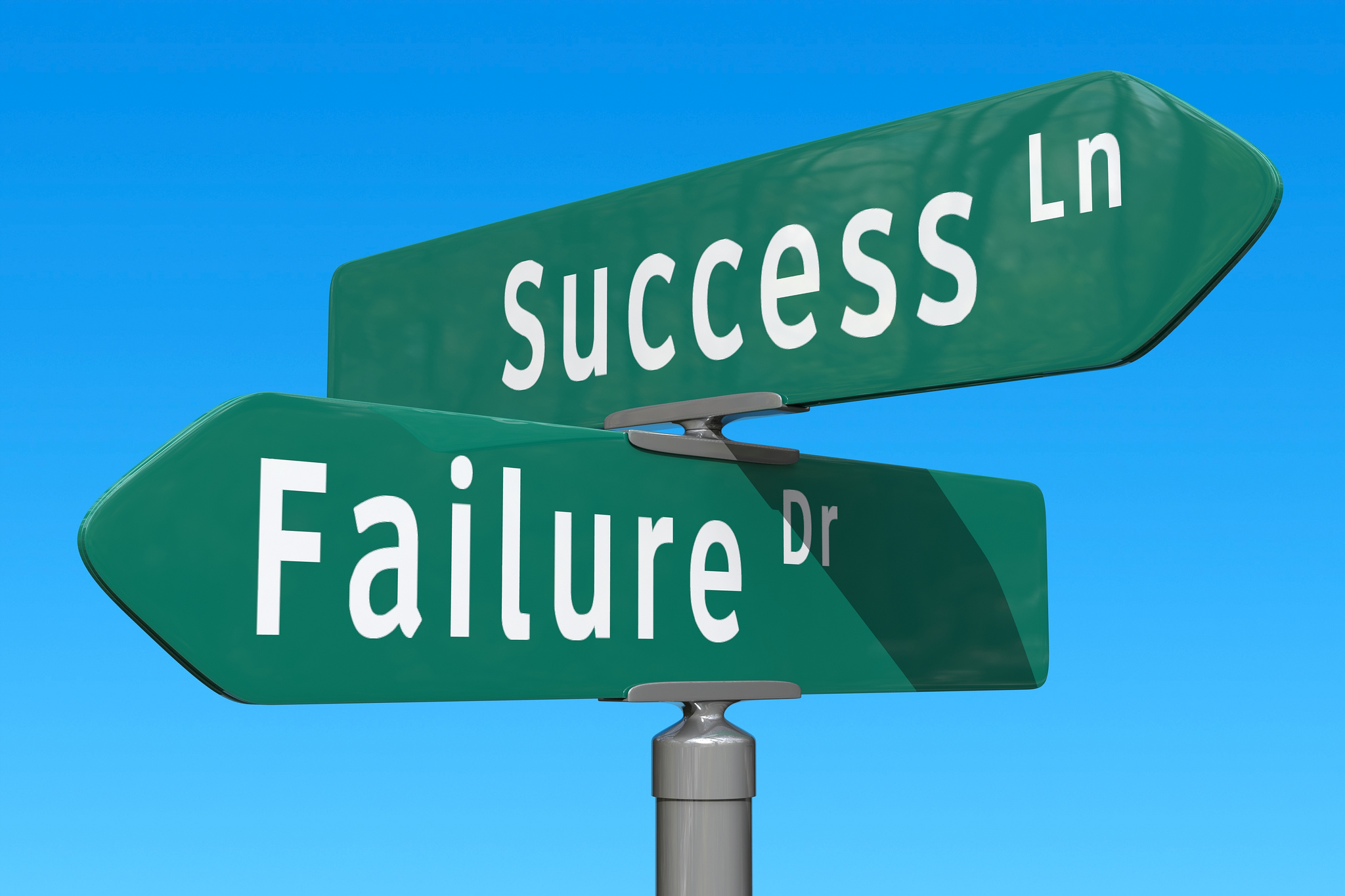 Why Do Some Entrepreneurs & SMEs Fail In The First 2 Years?
When Starting A New Business, Eight Out Of Ten Will Fail Before They Even Make It To The First Three Years… Read On If You'd Like To Know What You Can Do To Prevent This.
Entering into the world of business can be a challenge and the last thing anyone wants to focus on during this exciting time is 'failure'. And that is where many entrepreneurs and SME's make their first mistake, not taking into consideration all of the potential risks, diving right in, head first, underestimating the amount of time, planning and skill that is required to run their own business.
If you're looking to be a part of the 20% that are successful, here are some common mistakes SME's and entrepreneurs have made and some useful tips on how you can avoid falling victim to the same traps.
1. Poor Cash Flow
The number one reason many entrepreneurs and SME's fail is due to poor cash flow. They will often underestimate the true cost of running a business and not fully grasp the fact that high revenue alone is not enough.
To survive, a business needs to produce consistent cash flow to stay afloat – bearing in mind that a new business can take one to two years before it is able to even cover all of the business expenses.
2. Poor Strategic Planning
Lack of strategic planning behind their methods has also resulted in the collapse of many businesses. A strategic plan will put you on the road to growing your business and help you to succeed.
A business without a proper plan is essentially flying blind, so to speak, without being able to anticipate the market's activity, and if you can't do that, how can you react accordingly? Implementing a strategic plan will help you to budget more efficiently, implement your marketing strategies more effectively and gauge your competitors more accurately.
Plan The Following 13 Sections:
Executive summary
Elevator pitch
Mission statement
SWOT analysis
Goals
KPI
Target customers
Industry analysis
Competitive analysis
Marketing plan
Team
Operations plan
Financial projections
Forbes goes into greater detail on the specifics of each section, read their article here so you know exactly what to include.
3. Location, Location, Location
The right location is critical to the success of your business. A good location can enable a struggling business to survive and thrive while a bad location could spell disaster to even the best-managed enterprise
Consider The 3 C's When Choosing Your Location
Competitors – Are there too many competitors in the area? This can make it hard for a new business to stand out and thrive.
Customers – Is where you're located easily accessible by your customers? What are the traffic, parking and lighting conditions like?
Condition – The appearance and quality of your location can have an impact on how people perceive your business.
People will make assumptions and judge your location, that is unavoidable, essentially you want a location that best represents your brand and business.
4. No Unique Selling Point (USP)
Where there's strong demand there's plenty of competition, and even with the greatest product or service, if you don't have a unique selling point, something to differentiate you from the others, it can be hard to gain and retain customers.
A unique selling point is often overlooked but it's a very important element of creating a business that customers' love, it gives your business some individuality and a trait that is worth remembering.
This will require some thought and creativity but by developing a customised approach or offering a service package that no one else in your industry is using is a great way to attract and retain the interest of your customers.
To illustrate this, think of why someone would choose an Acer laptop over a Toshiba laptop? They both operate on Microsoft but are two different brands with their own unique brand and value propositions.
5. Poor Financial Management
Many entrepreneurs and SME's start a business with a dream of making money but do not have the skill or knowledge to manage cash flow, taxes, expenses and other financial issues – and that puts you on the road straight to failure.
If this is a skill you can't manage yourself, consider outsourcing an accountant to help you manage the workload, this, of course, comes at an extra cost but they can save your business from potential collapse.
Read our previous blog post on why you should hire an accountant and what they can help you with here, to get a better idea of the benefits they can provide you.
6. Rapid Growth or No Growth
There are some businesses that will grow at a much faster rate than they can keep up with, overwhelmed by consumer demand and not having the means to supply the masses.
Or the opposite may be true, others will invest heavily on way too much inventory and then find themselves struggling to move it. Whatever the case may be, both are paths that can lead to business failure.
It's necessary to conduct thorough research and strategic planning to ensure the timing and funding are available. As obvious as it may sound, do not order inventory if you aren't sure you can sell it, but have a plan in place to fill orders quickly should the demand present itself at a later stage.
Most importantly whether you have a fast-growing business or you're struggling to move.