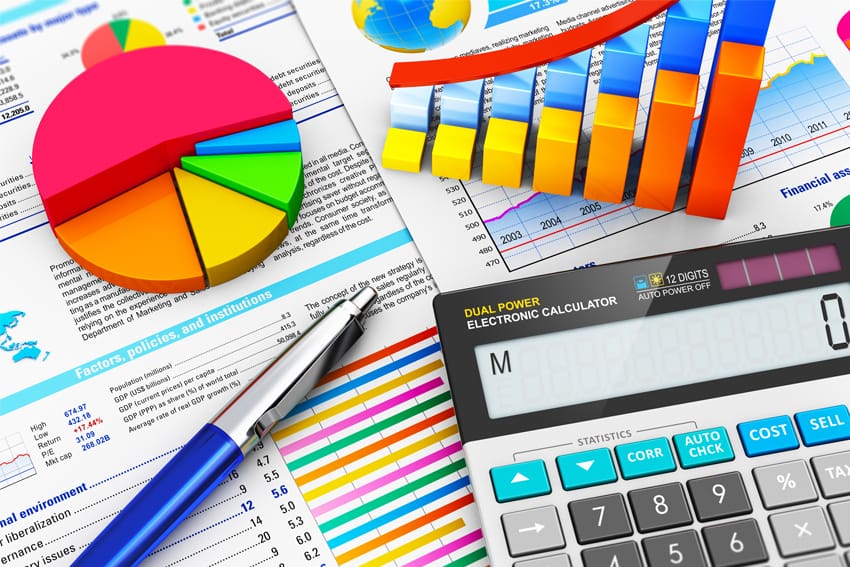 5 Financial Tools Your Small Business Can't Live Without
For small business owners keeping up with the financial side of their business can seem like a never ending task!
Especially in its infancy it is essential that you stay on top of the finances going in and out of your business to ensure that there are no slip ups or crucial mistakes along the way.
Fortunately, technology has brought about brilliant opportunities to provide you tools and resources that can massively help you out. So save yourself the headache and check out these essential financial tools that are sure to give you the edge over other small businesses.
You Need A Budget: The Budgeting Tool
Creating a budget for your business is one of the most essential components of becoming successful. Sticking to a budget means that you are always in the know regarding your financial situation. Here are plenty of tools out there that allow you to do this. Ranging from the cheaper options all the way to more expensive and in depth options.
You Need A Budget is one that is thrown around quite a lot.
Its 34 day free trial and easy interface  means it is a very real choice for small and start up business owners out there.  It also offers a range of guides and lessons that can help you along the way, meaning it provides you with a good deal of knowledge to help you control your SME's budget in the future.
Live Plan: Create A Financial Dashboard
Keeping an eye on the financial health of your business can be somewhat challenging. Constantly keeping an eye on changes within your accounts can take a great deal of time. The best way to streamline this is to implement a financial dashboard. This allows you to have a snapshot of how your accounts are doing on demand, allowing you to track any spikes or downturns in your finances constantly.
One such tool that is used and recommended by many is Live Plan It's clear visuals allows you to really stay on top of what your finances are doing.
Float: Cash Flow Analysis & Reports
Getting a good visual representation of your cash flow can allow you to see the changes in your finances, plan for such changes and most importantly keep data on how your finances have behaved in the past. This allows you to plan better for the quieter times, for example in a certain month/period of the year.
Float App is one of the best tools going for cash flow analysis, not only does it have excellent visuals but it also provides you wth the option to generate reports and connect with other existing financial tools.
Zenefits: Manage Your Payroll
Payroll management is a task that can take some small business a considerable amount of time, this is time that could be spent in other areas of your business, combine that with the fact that payroll management is very prone to mistakes.
Zenefits is one such tool that offer a range of options to enhance the whole HR process of your business. Combine its brilliant features built into the tool and the ability to pair up with other similar tools and you have a tool that can really streamline your payroll system.
Xero: Integrated Accounting Software
An all round accounting software tool is the best way to take complete control of your businesses finances giving you an all round package to take advantage of some of the most useful tools for your business. One such tool that has recently gained a good user base is Xero.
It offers a fully online experience which is one of its more unique stand out features. You are also able to integrate with a large amount of existing apps such as PayPal and Stripe.
We think these apps and online platforms can really help, do you know of any others for SMEs to consider? Let us know!