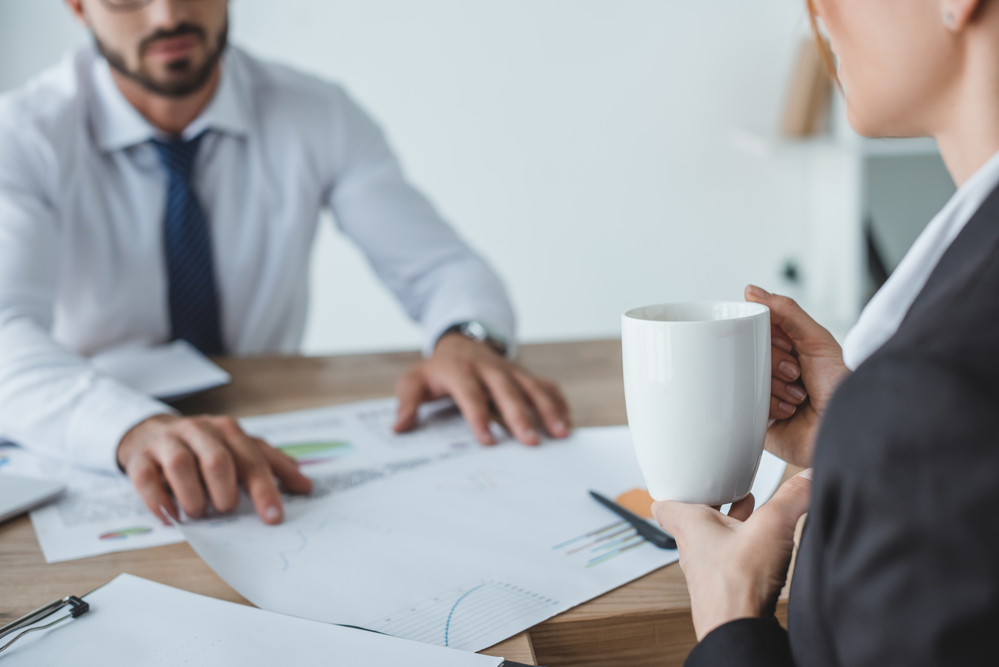 Advice For Changing Accountants
There can be countless reasons why a business may want to change their accountant. A common reason for this is – your business is outgrowing your current accountants and the workload is too much for them to deliver your requirements on time.
When it comes to money, business owners tend to worry, and they have every right to. They may believe the process of changing accountants is complicated and counterproductive. However, it is, in fact, the opposite to what you may find. Switching accountants, if done correctly will involve minimal effort and disruption to your business.
How Do I Know When My SME Is Ready To Change Accounts?
Although most accountants do the same tasks for all businesses, they all have their way of getting the work done. So, If you have been contemplating whether you should change your business accountant, ask yourself these 5 questions below:
Have You Planned Exactly What You Need From Your Accountant?
It is imperative that your accountant thoroughly understands what your business needs from them as well as what your business plans are for the future. If you do not have a plan, this can result in mismanagement between your business and your accountant.
Is Your Chosen Accountant Valuing Your SME Enough?
This is common in a small business with slow growth but could happen to any business. It may happen that your accountant has grown too big for you, which means you're becoming just another number to them. If this has happened or is happening, it would be a good idea to move on as it is essential that your accountants value your business.
Are You On The Same Business Level As Your Accountant?
Business growth is one of the biggest reasons to move on from your accountants. If your accounts and size of workload you require are getting too complex for your accountants to handle, then we highly advise you move as this is a job that needs to be executed correctly.
Are Your Tax Returns Being Completed Efficiently?
If your accountant is asking you to rush through a tax return because they didn't have time to do it sooner, this is unacceptable. You accountants should always be thinking ahead of the game as you are a client. They should have your businesses growth in their best interest.
Is Your SME Getting Its Best Value For Your Money?
Accountants generally aren't cheap, because of the experience and training required to be an accountant. However, you should still be getting good value for your money. We advise that you look into other options to see whether you could get a better deal and level of service from another accountant before making any decisions.
What Do I Do When I Have Decided To Change Contracts?
Ensure You End Your Old Contract In The Most Efficient Way
If you have decided that you are ready to change accountants, you will need to get in contact with your current accountant – ending your contract with your current accountant on good terms will help make the process efficient and simple. You will be required to grant written permission to your accountants in order for them to contact your new accountants to hand over any paperwork to do with your business. Your new accountants can help you by drafting a letter of notice for your previous accountants on your behalf.
Request a disengagement letter – You will need to request a disengagement letter from your current accountants. This will include all details of the work they have completed for you so far, including key dates and information for your new accountants.
Request a professional clearance letter – This letter will need to come from your new accountant for your previous accountant. In this letter, they will ask for professional clearance and request any relevant paperwork. Your new accountant will also ask whether there is any reason they cannot take you on as a client this is a formality and usually causes no problems. However, your former accountant can charge you a small fee for this service.
Assigning authority to your new accountants – You should have done this before when you hired your previous accountants. You will need to assign authority to your new accountants for tax affairs, this means they are able to file returns on your behalf.
Do You Want To Change Accounts To Stonehouse In Peterborough?
At Stonehouse, we can guarantee that changing accountants to us will be comfortable and pain-free. We will take care of all the hard work and uncertainty of changing accountants for you.
To find out more, click here to view our 'Changing Accountants' page. Alternatively, give us a call on 01733 265888.