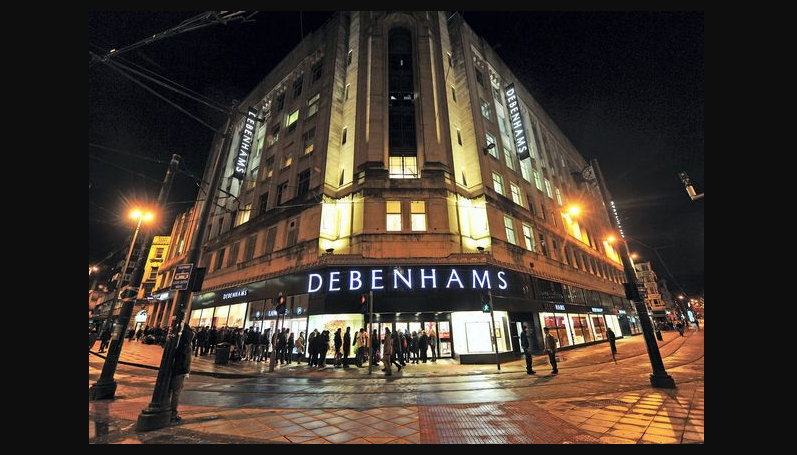 Debenhams is Bringing the Dreaded Santa Tax Back
Once again suppliers are being squeezed in the run-up to Christmas with the return of the dreaded Santa Tax for the third year in a row.
Debenhams, for the second time in three years, has frustrated its suppliers in the run-up to Christmas by demanding a 1 to 2pc reduction on bills in return for paying them 30 to 60 days earlier than their current agreement.
In 2013, not only did they force suppliers to lower their prices by at least 2pc, a week before Christmas but they asked retailers to extend their payment terms from 90 to 120 days when the industry average is 42 days. This controversial move was dubbed the Santa Tax.
Nick Bubb, the independent retail analyst, said: "It smacks of a tough trading period at Debenhams, and that they are looking to protect their margins. It's actually outrageous that they have to wait longer than 60 days at the moment."
In a letter, Debenhams explained that the payment agreement will only last for a set period of time and that the scheme was 'completely optional'. Though a supplier, who asked to remain anonymous, said it felt pressured to accept the new scheme.
"The FSB (Federation of Small Businesses) has consistently condemned the practices of some large companies towards their supply chains. Small businesses rely on the integrity of their bigger customers when it comes to honouring agreed contracts and paying up in full and on time. They often lack the clout, funds or time to seek adequate redress in these circumstances."
Unlike its rival, John Lewis, Debenhams has failed to sign up to the Government's Prompt Payment Code, which promotes a 30-day payment term as standard with a 60-day maximum limit.
The government is planning to force big businesses from April 2016 to publicly publish their standard payment term.
With the departure of their long-standing CEO Michael Sharp, who exited the business after 25 years of service, Debenhams has experienced turbulence in recent months with a lot of pressure from shareholders over the regular sales. Only time can tell whether they will succumb to the industry pressures.