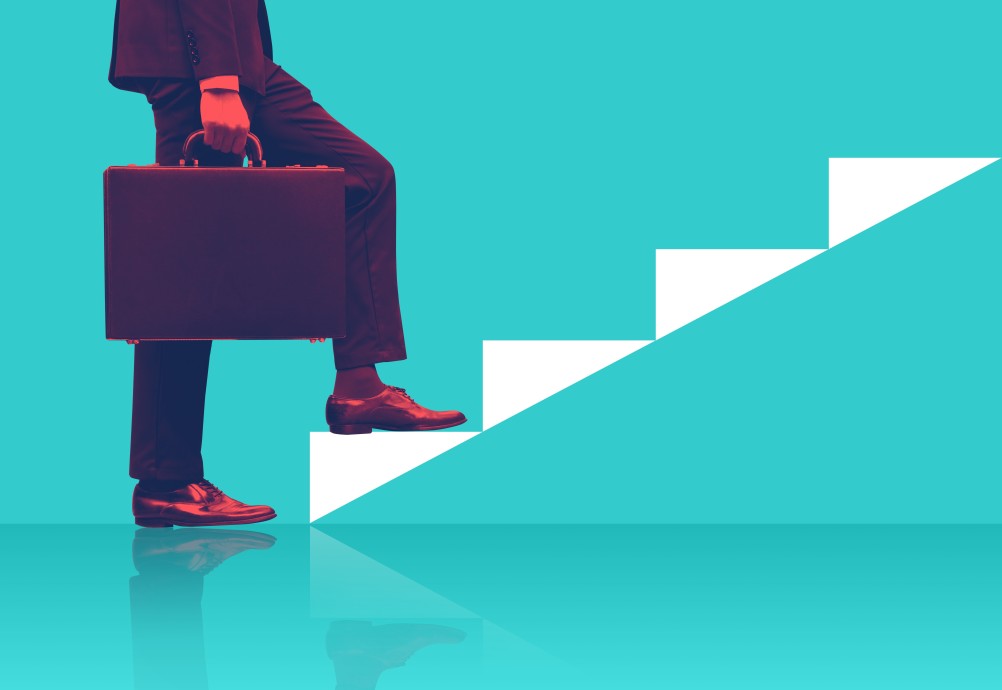 Our Top Tips For Start-Up Businesses During Lockdown
You might have had a vision of having your start-up business up and running by now, but as the third Coronavirus lockdown is now in full swing, you probably feel like the process has been put on hold. However, you shouldn't let the lockdown affect your business vision and goals. In fact, now could be the perfect time to gain a head start so your start-up business is ready and raring to go as soon as lockdown measures are eased.
In this article, we are going to discuss our top tips for start-up businesses during lockdown who are finally ready to leave the research stage.
Pick an Accountant Specialising In Start-Up Businesses
One of our first tips for start-up businesses during lockdown is to choose an accountant that specialises in offering accounting services to start-up businesses and/or SMEs. This way, you can be confident that you are going to be offered the best start-up advice.
The process will begin by the start-up or SME accountant discussing with you whether you should be set up as a sole trader, a partnership or a limited company and whether you will need to have a payroll scheme or be VAT registered.
Choose Your Start-Up Business Name Wisely
Our next tip for start-up business during lockdown is to choose your business name wisely. This is one of the exciting, creative elements of starting up a business, but it isn't always as simple as it seems. You must ensure that you follow all legal requirements and choose a name that is suitable for your start-up business. A really crucial tip for your start-up business is that your name is what will create a first impression. So, whether you want to follow a professional or a more-laid back approach, you should ensure you are conveying the right message for your target market.
If you and your accountant have decided to register you as a limited company, you can check if your chosen start-up business name is available to use by searching on Companies House. Alternatively, if you are going to be registered as either a sole trader or a partnership company, you only need to register your business name with HM Revenue & Customs (HMRC) which can be done with help from your accountant.
Another tip for your start-up business is to always file the paperwork from places, such as HMRC and Companies House as all this information will need to be filed to your account by your chosen accountant.
Set Up a Separate Business Bank Account
If you are a limited company, it is a legal requirement that you open a separate bank account for your start-up business. If you are a sole trader, we also highly advise you to set up a separate business account as bank regulations state that you cannot use your personal bank account for business transactions.
Setting up a separate bank account for your start-up business during lockdown is what will allow you to keep personal and business expenses apart and it allows you to clearly view all components of your business.
Take Out Business Insurance
When beginning your journey as a start-up business, taking out business insurance is extremely important, especially during the Coronavirus lockdown. This is because business insurance is what will protect you from unexpected events or from situations that have come at a huge cost. For example, taking out business insurance for your start-up could help pay large legal fees, any damage repair costs or recruitment costs.
This is why another one of our top tips for start-up businesses during lockdown is to always keep hold of your receipts because losing out on reclaiming any expenses could cost your start-up business its life. Any expenses paid during start-up will always be tax-deductible too.
Decide On a Bookkeeping Method
When starting up a business during lockdown, you will find you need to decide on a bookkeeping method that works best for you. There are two main bookkeeping methods, using a software or using spreadsheets. Basic bookkeeping allows you to deal with HMRC enquiries, inspections and PAYE audits for each client (if any). Using an accountant to help with this will remove the added stress you incur from being a start-up business.
If your start-up business does work with clients, you should register with The Information Commissioner's Office (ICO) as you will be handling client data. The ICO is the independent regulatory office which is in charge of upholding information rights in the interest of the public. Registering with ICO is what will keep all of your client data protected.
Establish a Brand For Your Start-Up Business
Once you are set on your start-up business name, you will want to begin establishing a brand for it and during lockdown is the perfect time to start. This is when you can get help from a graphic designer who can design a logo and potential branding collateral, and a web developer who will design your website in order to generate leads and/or sales.
Try Business Networking
The key to a successful start-up business is to connect with other businesses in your area in order to begin building a support network. Business networking can even help you gain new leads and will give you the opportunity to share the ups and downs of creating a start-up business with other businesses.
This tip for your start-up business might seem pretty undoable considering the current lockdown restrictions, but it doesn't stop you from attending virtual business networking events or connecting with business-owners via social media, such as Linkedin.
We Help SMEs & Start-Ups Grow With Our Accounting Services
Have you begun a start-up business during the Coronavirus lockdown and need some help to get up and running? At Stonehouse Accountants, we are experts at providing accounting services for both SMEs and start-up businesses.
We offer professional accounting services, such as basic bookkeeping, payroll services and self-assessment tax returns. By providing such services for SMEs and start-up businesses, it allows us to remove the stress from your shoulders so you can focus more on establishing your business.
For more information, contact our accounting experts here or call us on 01733 265888.