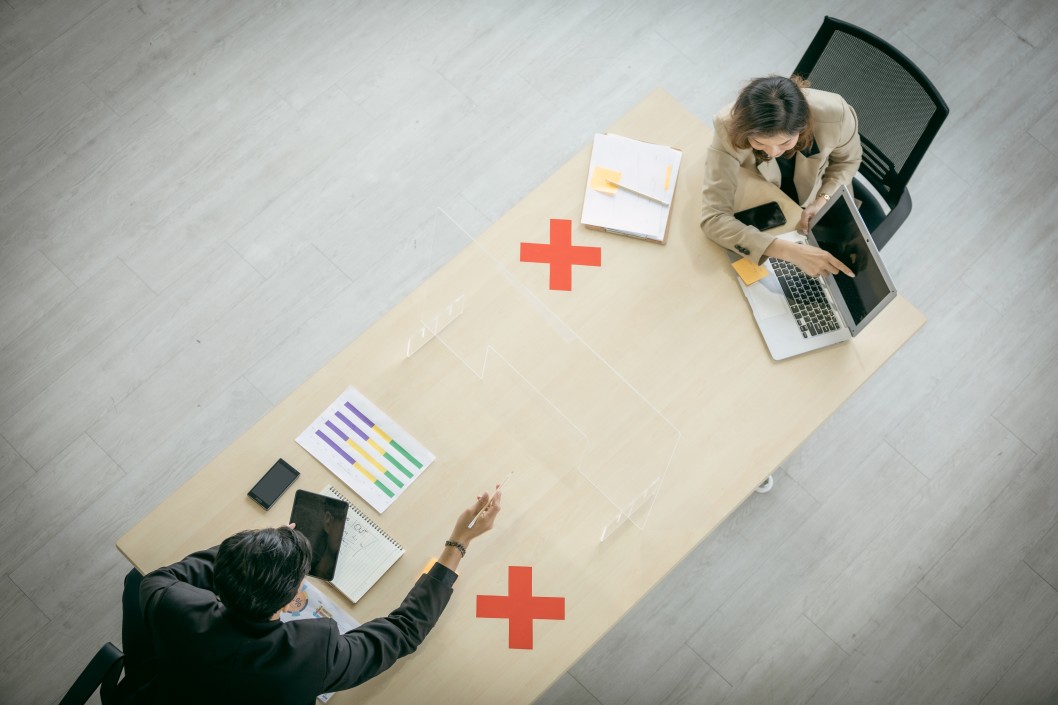 Preparing Your Business For The End Of Furlough
The main purpose of the Coronavirus Job Retention Scheme put in place by the government on the 20th March 2020 was in order to avoid the large rise in employment which was inevitable for the future of many businesses. As of 16th August 2020, the Job Retention Scheme was supporting 1.2 million employers which accounts for 9.6 million jobs.
However, since the Chancellor, Rishi Sunak decided to begin winding down on the Coronavirus Job Retention Scheme offering from July, businesses are now beginning to face the harsh truth that the government's furlough support won't be an option forever. In fact, according to BBC News, the unemployment rate has risen to its highest rate in 2 years, growing from 3.9% to 4.1% in just 3 months. This is why businesses are being advised to take action now and pre-plan steps as the government reduces the Job Retention Scheme and finally puts it to an end.
In this article, we will discuss the government's current plans regarding the Job Retention Scheme and how you can prepare your business for when furlough comes to an end.
What Are The Current & Future Furlough Plans?
As it stands, the government still plans to end the Coronavirus Job Retention Scheme with the incentive of furlough on 31st October 2020. However, new regulations put in place from 1st July 2020 mean that employers can now start to bring back employees for a reduced amount of hours or different shift patterns and still claim the Job Retention Scheme for the hours not worked.
From August, the government decided to stop paying employer National Insurance Contributions (ER NICS) and pension contributions. This is now the employer's responsibility to pay, meaning the scheme in August only covered 80% of employee wages up to a maximum of £2,500.
Throughout September, the government has decided to wind down the Coronavirus Job Retention Scheme even more, meaning it now pays a reduced wage amount of 70% and this has now got a cap of £2,187.50. It's now up to employers to pay the extra 10% of wages that the government no longer provides for furloughed workers.
By October, it's said that the Job Retention Scheme will drop to its lowest, only providing 60% of wages for furloughed workers up to an amount of £1,875, so employers will need to make up an extra 20% and continue paying ER NICS and pension contributions.
How Can I Prepare My Business For The End Of Furlough?
Create Furlough Rotations
One of our first tips for ensuring your business is prepared for when the Job Retention Scheme ends is to create furlough rotations which must last at least three weeks. So, employees might work for three weeks then be furloughed for next three weeks. If your employee roles are fairly flexible, you could also decide to alternate which employees are on furlough every three weeks.
This completely depends on the current importance of each employee role but it should definitely help reduce financial related stress, yet continue to ensure furloughed employees are staying acquainted with what's going in the business.
Ensure Employees Are Returning To A Safe Environment
It's completely understandable why some businesses, especially those that can't operate remotely, would want their employees to get back to normality as soon as the government announced the get-go in July. However, it doesn't mean it was strictly 'safe' to return back to work from 1st July.
This is why it's crucial you follow government guidelines and advice which states you can return back to work if safe to do so and even continue to work from home if you can. Therefore, to ensure government advice is followed, our second piece of advice to help prepare for when the Job Retention Scheme ends is to ensure that you plan Coronavirus risk assessments and take into account any employee concerns.
Even if you are currently under financial strain and can't afford to bring employees back any time soon, it's still crucial that you have a plan in place to ensure every employee is going to return to a safe working environment.
Create Flexible Work Hours
Leading on from the fact your business might not be able to afford to bring back all or some of your employees full time which will most likely mean a reshuffle of contracts. So, the next tip in preparation for when the Coronavirus Job Retention Scheme ends is to ensure you are prepared to discuss the working hours on a case-by-case basis and individually with each employee.
The key here is to be as honest as possible with every employee so they know you are doing the best job possible in ensuring they can gradually return to work. The final decision doesn't have to be permanent but it should be recorded in the employee's official contract so it's clear what both parties have agreed on.
Begin To Process Redundancies
Our last tip for planning for the end of the Job Retention Scheme is to prepare to handle possible redundancies. This might not seem like a positive outlook, but your business might end up having no choice but to let staff go if you can't survive without the help of furlough.
The UK government employee advice currently states that an employer can make an employee redundant both whilst on furlough and after, so this means you can begin to process redundancies even whilst your staff are still on furlough. Therefore, you can avoid putting even more strain on your business by planning any future redundancies now before the end of the Coronavirus Job Retention Scheme.
Are You Under Financial Strain Due To Coronavirus?
Are you a small to medium enterprise that's been hit hard by Coronavirus and struggling financially as the Job Retention Scheme comes to an end? At Stonehouse Accountants, we offer a range of professional accounting services, such as payroll and tax returns, supporting your business and employees during and after furlough.
To get in touch with our team, feel free to contact us here or call Stonehouse Accountants on 01733 265888.