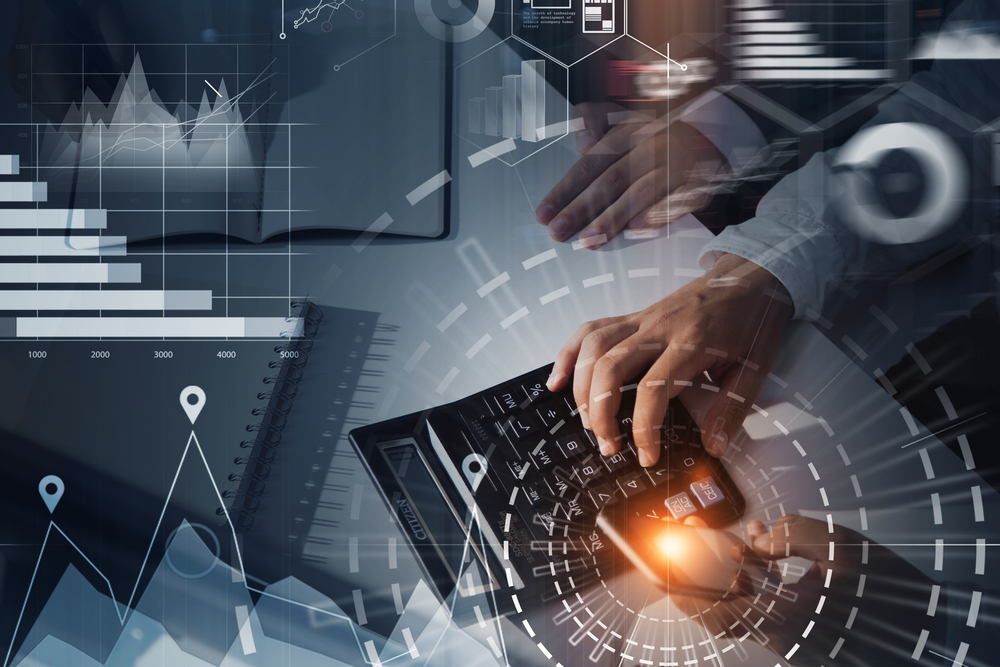 The Future of Accountancy in the Digital Age
Manual bookkeeping, human data entry, tax preparation processes, hours of paperwork… procedures that belong to a traditional understanding of Accountancy tasks that are approaching a swift finale.
The long hours spent chasing and collating clients' financial figures, information gathering and filing, and a paper chase with HMRC, pose the systems that belong to 'yesteryear'. The digital age is flourishing, and the Accountancy industry is no exception to the evolution.
An industry renowned for holding true to life-long conventions will eventually have to, not only accept, but embrace the imminent changes that are developing. After all, it is an intriguing moment in time, and change is afoot.
There's an App for that…
The revolution of the digital age, like everything, has its pros and cons. Applying them directly to Accountancy, with new Apps and Artificial Intelligence built specifically to encourage time and money efficiency, means there's a fresh movement.
Once, an accountant would be expected to devote a wealth of their days in a similar way to the above. Now, with the assistance of digital convenience, it is encouraged that time is spent honing in on their people skills; a computer simply cannot replace a tailored service to a client after all!
It can be argued that technological advances, such as the Cloud and Apps like QuickBooks and Sage One, offer everything an Accountant needs at their fingertips, with immediacy, and accessible worldwide. This is important as roles that were predominantly fulfilled by people are becoming increasingly accomplished through digitised methods.
Yes, it's inescapable that the robots are taking over- you only need to look to your local supermarket and its emphasis on self-service. But with a streamlining of personnel comes a stronger competition for employment. Of those competing, companies have the pick of the very finest applicants.
Healthy Competition
Meanwhile, we are faced with a new population comprised of Millennials and Generation X/Y-ers who form the bulk of the candidates aspiring for a role in accountancy. As competition for the fewer opportunities gathers storm, established companies will need to address their benefits. The requirements must suit a population that favours flexibility, and rejects a managed structure. The company wants the best of the best, so needs to appeal to the best of the best.
Therefore, with the access to client data wherever there is internet access means that those filling these roles are now able to work to a timetable of their own creation. Again, this will serve to enhance client dealings as their Accountant is more readily available.
With a happy work-life balance comes a more positive attitude to delivering the client's journey. An employer who is met with a happier workforce has the chance, then, to manage more time in stimulating its employees with redesigned lessons and strategies that will allow enrichment and diversity in the roles.
A Change is Better than Un-Rest
In the very near future, it will become necessary that Accountancy firms understand and incorporate into their revised measures a hands-on reaction to the U.K government's introduction of Making Tax Digital. The goal is that by 2020 the tax system will no longer involve self-assessment; instead, the whole system will be entirely digitised. It comes with an expectation that ease, efficiency and cost-reductions will advantage both the taxpayers and the administrative team at HMRC.
So it seems that with such an onslaught of change, the Accountancy industry has no option but to mount the digital bandwagon, and with a purpose! Change bestows possibility and freedom to re-assess and re-develop conventional practices within the industry; a welcomed rejuvenation! The future is digital, embrace it.    
Take the Next Step with Stonehouse Accountants
At Stonehouse we specialise in working with small and medium-sized businesses – our expert team have comprehensive experience as well as the knowledge prescribed to help your company overcome the challenges of the digital age.
Give us a call on 01733 265 888 if you want guidance or advice for helping your business grow.