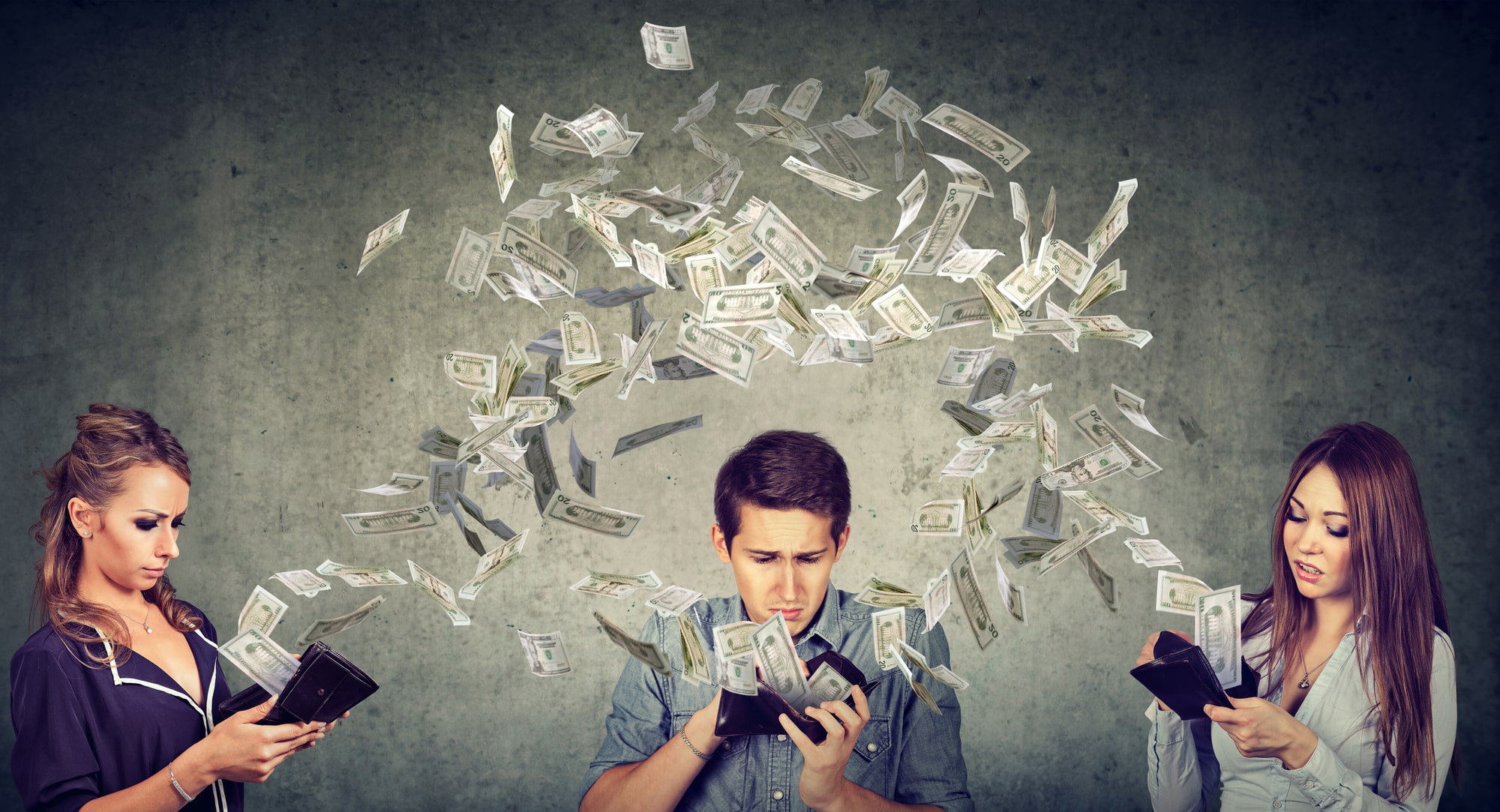 The Issue Of Cash Flow And How To Solve It As An SME
Cash flow is the movement of money transferring in and out of a business, and in the UK, cash flow is a common problem for SMEs. Poor cash flow can be detrimental to a company's strength, let alone its ability to grow. Over half of SME owners have played witness to cash flow problems, meanwhile, almost a third have been forced into bankruptcy for not being able to pay back on debts. 
Poor cash flow can be so severe that, on average, small business owners lose £26,000 for having to turn down work. It doesn't end with the business owners; 1 in 7 of SMEs have struggled so badly with cash flow that employee salaries have been deferred.  
Poor cash flow is usually triggered by late payments from customers and clients, however, it is also the company's responsibility to complete rigorous cash management, and maintain a good level of sales. 
The Effect Of Late Payments On Cash Flow For SMEs
78% of SMEs owed money admit to having to wait at least a month after the terms of an agreement before receiving payment. Interestingly, 40% of these cases is through working with large companies. The Department for Business, Energy & Industrial Strategy found that 1 in 4 UK business owners claim that late payments threaten the closure of their SME. With 24% of Britain's businesses, the highest percentage in Europe, claiming late payments as being detrimental to their survival, it is clear that something is going very wrong somewhere.  
In June 2019, the government introduced legislation that gave SMEs more confidence in their dealings when it came to cash flow. This has been determined by the goal to reduce late payments to SMEs, including binding payment plans and fines. 
Solving The Issue Of Cash Flow
The inability to reinvest into one's own company is influenced by late payments to SMEs. Cash flow, thus, is a key priority to business success. Late payments threaten the company's financial risk profile, therefore, risking their ability to borrow. 
This pressure will inevitably affect both the SME owner and the workforce; when the mind is focussed on simply trying to keep the business in operation, productivity will diminish. Instead, stable cash flow will help the SME to grow, inject invigoration, and allow re-investment.  
Another way in which SMEs could encourage better cash flow is to provide additional ways to pay, gaining inspiration from eCommerce methods such as Klarna. This increases both the possibility of getting paid on time, but also might drive more sales from prospective clients because of the incentive to spread payments (making a service affordable). It will also be reassuring to have a prearranged continual guaranteed cash flow running through the company rather than ad hoc payments coming in. It makes cash management far more feasible. 
There are certain apps, such as Xero, HMRC's own purpose-built app, QuickBooks or FreeAgent that serve to smooth the flow of cash; they help to keep a better track of finances. Of course, these are most effective when the company has a devoted cash handler who will use these apps to build a holistic picture of a company's finances. Alternatively, outsourcing an accountant or accountancy firm (such as Stonehouse Accountants) will mean your company benefits from well-refined expertise and the ability to invest time into itself. 
SMEs Should Get An Accountant 
Cash management, financial forecasting, and transparent bookkeeping are just some of the ways an accountant will help an SME to stay ahead of their cash flow. There are accountancy firms (such as Stonehouse Accountants) who will provide as much or as little financial support as necessary; the goal should always be to assist or produce a rolling forecast for the client. 
Stonehouse Accountants will improve the cash flow of your business by combining both traditional and modern methods. We are dedicated to assisting SMEs to take decisive actions to enhance cash flow in a cost-effective way. Click here if you would like to see the services we offer. Alternatively, call us on 01733 265888.