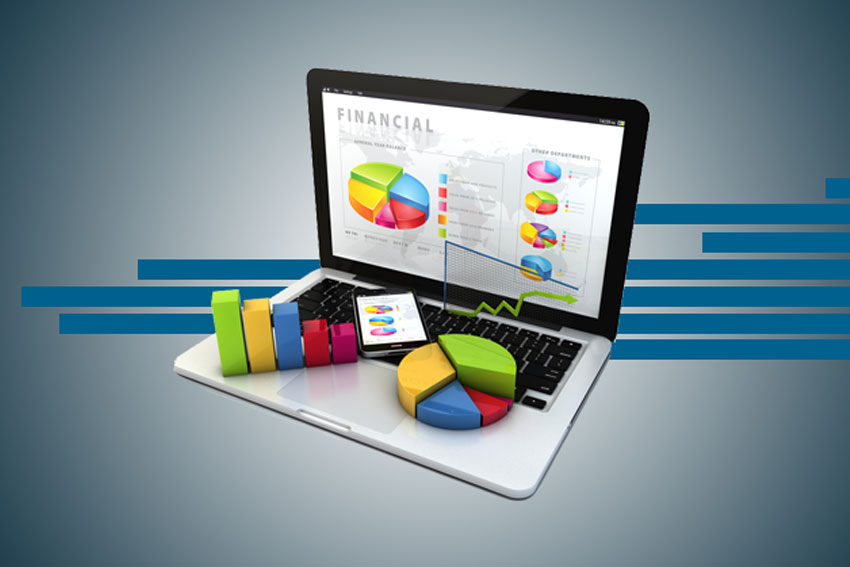 Best personal finance software for SME's going into 2017
Financial software is crucial for small SME's who have just got into the business environment. What they offer is a service that is almost identical to having a team member in accounts, however for small businesses they save a considerable amount of money when they are just finding their legs in the industry before moving into a physical accountancy firm. So here it is, here are some of the best financial software packages of 2016 that are also definitely worth checking out as we head into 2017.
Quicken
Quicken is a brilliant piece of financing software that allows the user to have full control of their money channels. One of the new features that it has implemented in 2016 is it's bill tracking ability, that allows the user to track due dates of bills and the amount due with it's simple and clean interface. On top of that you have full access to tabs that allow you to have organisational control of multiple accounts, with brief visual overview of each account available for people that often only have the time for a glance. Finally, it offers brilliant reporting features that allow you to show all of your data in a visually appealing and organised way.
Moneydance
Moneydance is a very smart piece of software that's innovative features allow it to organise your financial information as you put data in. Categorising data is something that Moneydance excels in, allowing it to create an organised hub for you to visually see all of the information you need. Summary pages provide quick and easy overviews that like other software mentioned allow for a quick visual summary for those who don't have an abundance of time to overview their finances.
Buxfer
Buxfer does what the rest have done but with a small difference, everything about Buxfer centres around the visual component of financial tools. Visual reports give very good colour coded graphs and pie charts that can be filtered to show specific data based off of date ranges. Budgeting tabs and other tabs such as forecasts mean that this software is all around a brilliant tool that covers a range of financial needs, whilst ensuring that the average user is able to get a grips of the software fairly quickly and navigate in such a way that makes their experience an insightful and efficient one. Another crucial benefit of Buxfer is it's ability to combine accounts to allow a studio that is more than capable of managing multiple accounts or maybe even in some cases a client.
Mvelopes
Mvelopes excels in one key area that the rest lack in. That is having a mobile app. On the go financing is the perfect solution for business owners that don't have the time to sit down at a computer or laptop during the day, but find it essential to keep up to date with their personal finances. With this app you are able to track bills whilst on the go, manage pre set budgets which then allows you to plan ahead whilst on the go. Mvelopes ability to integrate with other software whilst still providing their own standalone app gives you plenty of freedom making this one of the best personal finance software packages you should take with you into 2017.
Conclusion
So there it is. Those were 4 very simple financial software options that all allow you to take greater control of your finances! This also means you get more time to concentrate on all of the other aspects of running a business!.They all have their own benefits, from giving you a brilliant visual dashboard to letting you view all of your finances. They even provide you with in-depth insights and analysis so you can be smarter with your money. Let us know what you think about these specific tools yourself, whether you have tried them, and if so, whether they work for you. If you feel like this software isn't enough for you, you can always contact Stonehouse Accountants yourself here, and we would be more than happy to help!